Registration for the annual Technology Symposium, is now open! This is the third annual technology symposium organized by the Centre for Educational Leadership and Policy (CSELP) at SFU. The details are as follows.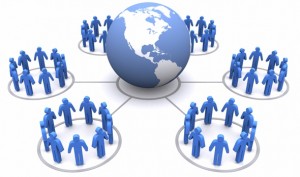 Date: Saturday, February 22, 2014
Time: 9:00 am to 3:00 pm
Location: Segal Graduate School of Business; 500 Granville Street at West Pender; (adjacent to Granville Street and Waterfront Stations)
Registration Fee: $135
To Register: Click here. Please note that this symposium fills up quickly so register early if you are interested.
Description:
Marshall McLuhan first alerted us to the fact that "We shape our tools, and thereafter our tools shape us." What he didn't say is that it often happens without our noticing. As we continue to use technology to enhance pedagogy and to search for ways in which it can and should transform pedagogy, we need to consider not only what is possible but also what we want.
Brian Kuhn, Director of Technology and CIO in Vancouver; Jenny Arntzen, Educational Researcher and Technology Studies Educator at UBC; Bruce Beairsto, Adjunct Professor at SFU, and friends will provide a scaffolding of thoughts for participants' active exploration of the question, "In what ways are we shaping technology, in what ways is it shaping us, and and how can we best move forward with confident intentionality?"
This symposium will actively engage participants in consideration of what is currently being accomplished through the innovative use of technology today and where we want it to go tomorrow. It is an opportunity to consider the Why and the What of technological innovation as well as the How of implementation. Participants will have an opportunity for in-depth face-to-face discussions with a wide range of educational professionals. It will be a rich opportunity to stand back and take stock, clarify where we want to go, think about strategies for getting there and connect with others who are doing the same.